Novatech has the experience and the creativity to provide you with cost-effective options and assistance on all those projects that you really want to see move forward but never seem to have the time or manpower to allocate.
Installations
Our experience includes chemical process greenfield installations, in which we provided the PFD and P&ID drawings, all structural, civil, and electrical drawings, and project management to bring the project to a successful conclusion.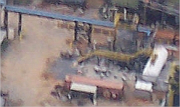 Novatech is licensed with AspenPLUS, and uses this powerful tool to simulate chemical processes.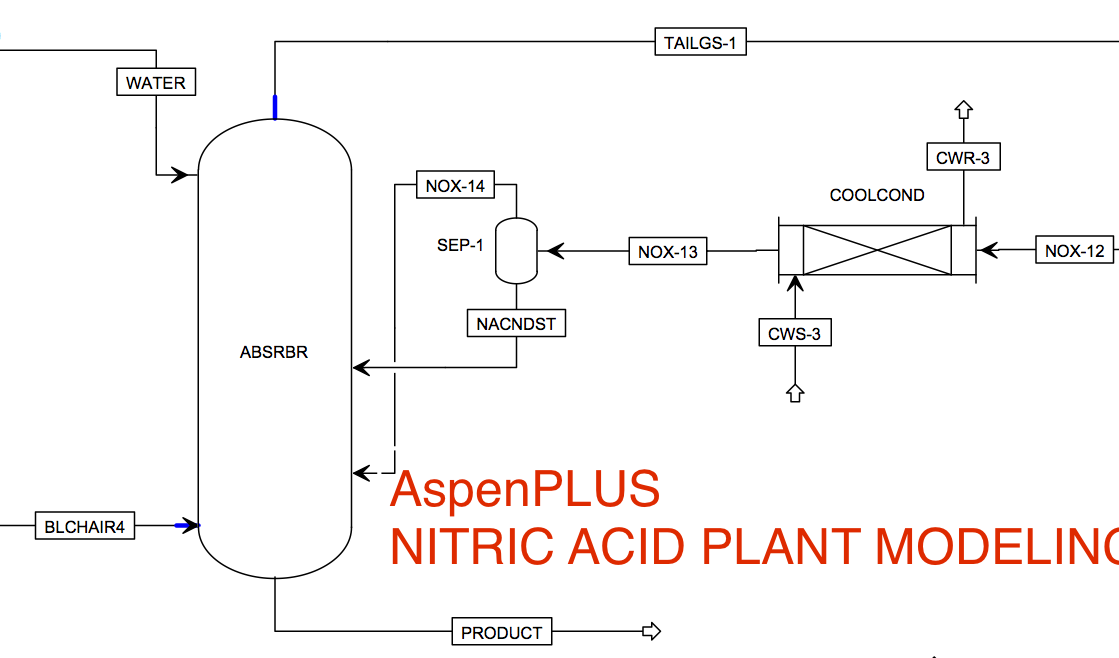 Simulation work to date includes nitric acid plants (including very unique plants) and process elements within fuel ethanol plants. These simulations provide a host of advantages to plant managers, including evaluation of concepts before spending capital, equipment sizing, and rate increase testing.
In many instances the simulation work has also revealed and pinpointed undiscovered process instrument problems - allowing the plant to quickly target those instruments and improve process numbers without a lengthy "needle in a haystack" search by maintenance and instrumentation personnel.
Novatech also specializes in nitric acid (pure and in mixtures) in strengths ranging from very dilute, through the azeotrope (67.5%), and past 98.5% to pure liquid and vapor N2O4.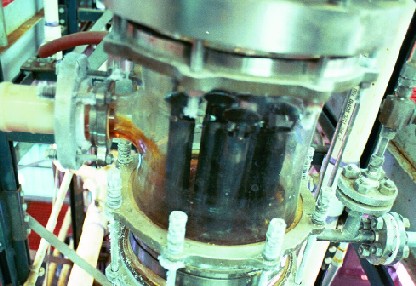 Two examples of this unique experience with nitric acid include a Novatech project for separation and concentration of mixed nitric acid & hydrofluoric acids for reuse from spent pickling acid, and staff experience in design of a novel process for concentrating nitric acid to 98.5% (see photos). Both projects involved design, installation management, and commissioning of facilities.